Private lessons are great for kids of all ages to start learning their preferred instrument. We love Single Tones because it gives kids time to develop skills and confidence before joining a band.
Private lessons are once a week for 30 minutes and allow students to pick the music they want to learn and move at their own pace. Whether their goal is to join a band of just play for themselves this is the fastest way to see progress.
From Beginner to Expert
FIND THE RIGHT PROGRAM
There are many benefits to taking private music lessons. First and foremost, private lessons allow for personalized instruction from a professional teacher who can tailor their lessons to the individual student's needs and goals. Private lessons also offer the opportunity for one-on-one time with the teacher, which can be beneficial for building a strong mentoring relationship and receiving individualized feedback and guidance.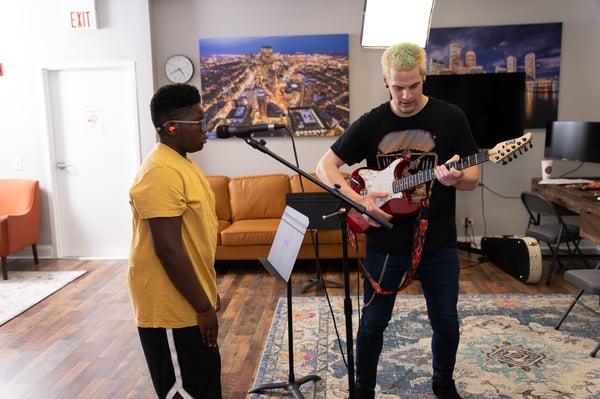 ABOUT PRIVATE LESSONS
Private Lesson are typically for students ages 7 and up.
We offer classes Monday-Friday from 3pm to 8pm and Saturday and Sunday from 10am to 3pm.
This is a one-on-one class
Single Tones is a flat monthly fee of $199 per month regardless of whether there are 4 or 5 classes per month.