TWELVE TONE PIANO LAB
Twelve Tone has crafted a one-of-a-kind Piano Experience that empowers children to foster self-reliance in an enjoyable group setting.
Our group Piano program is designed to meet the needs of parents, offering both flexibility and progress. With our 60-minute weekly classes, we understand that life can sometimes get in the way, so we also provide one make-up class per month to accommodate any missed sessions.
Group Piano is a wonderful choice for beginners and students of all ages. The incredibly supportive community and enjoyable games create a delightful learning environment. The remarkable technology actively listens to your students and offers immediate feedback, whether they are at home or in the studio.
From Beginner to Expert
FIND THE RIGHT PROGRAM
Group piano programs provide students with extended practice time in the studio. They offer an incredible combination of a skilled teacher and innovative technology that greatly accelerates the learning process, surpassing the effectiveness of traditional 30-minute private lessons.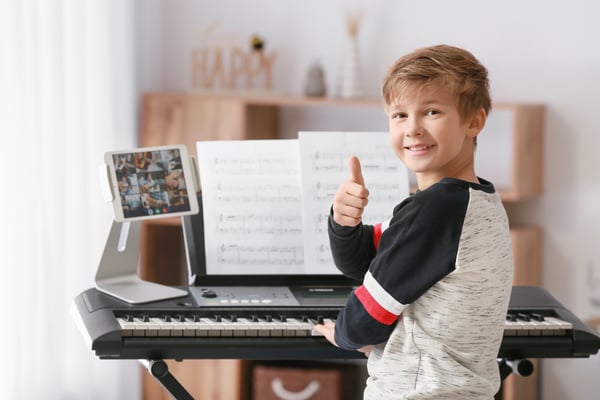 ABOUT PIANO LAB
Piano Lab is for students ages 6 and up
Classes are offered through out the week. Please click below to schedule a trial lesson!
Our small groups have no more than 5 students per class.
The cost is $199 per month with one free make up included!
GET IN TOUCH
GET STARTED WITH PIANO LAB!