A NEW APPROACH
Twelve Tone Music School has created a unique program that allows kids to come together in small groups of 6 students or less to create bands, collaborate and have fun.
We combine that with one-on-one learning to create a program that is more effective than traditional private lessons or large house bands.
Click below to schedule a free trial to get the full Twelve Tone Experience.
PROGRAMMING AT TWELVE TONE
Explore unique programs for all ages. Our core instruments include Guitar, Bass, Drums, Vocals, Keys Ukulele and Fiddle.
LITTLE TONES (AGES 4-6)
LITTLE TONES
Ages (4-6)
From learning ukulele, drums, piano, and singing, to understanding rhythm and pitch, there is an entire world of music to discover! Start your children's musical journey here with a hands-on learning experience and all fun.
SINGLE TONES (AGES 5+)
SINGLE TONES
Ages 5+
A weekly private lesson for students looking to get a jump start on their instrument. Learn the both the music an
TWELVE TONES (AGES 8+)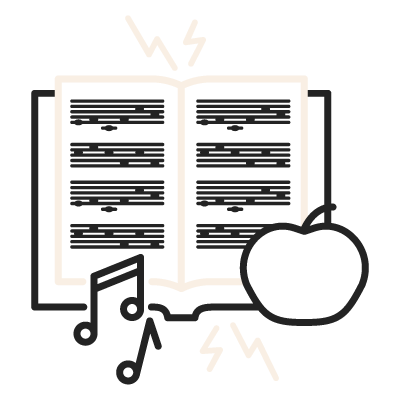 FIND YOUR SQAUD
Twelve Tone is an integrative music program designed to be a collaborative approach for faster progress. We don't believe in the standard old-school system that focuses exclusively on disconnected 1;1 private lessons, nor an intimidating, performance-based method that piles on tons of pressure, rather we approach music. the way it's meant to be: COLLECTIVE AND FUN.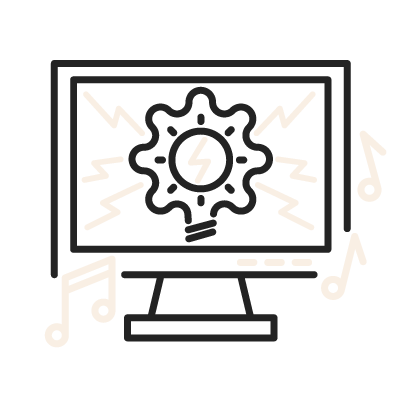 THE MAGIC SAUCE
What sets us apart: we take top-notch instructors with a profound passion for music and a love for teaching, mix in some individually-tailored 1:1 privates, add our secret ingredient: Small Squad Jam Session, giving kids the unique ability to learn improvisation while teaching them to thrive in an ensemble....and out comes amazing 'lil musicians who radiate joy and a sense of pride.
Both of my kids love their teachers. We cannot say enough great things about Sandy. She has really inspired our daughter to love to play and practice. The night and day difference in our son's playing after joining a jam class in incredible!

I came to Twelve Tone because I wanted my kids to encounter music in the spirit of joy and collaboration. Getting them to practice isn't hard, because it's music that they really enjoy and they look forward to playing it with their friends in Jam Sessions.

Can I just take a moment to say how awesome Luke is? I know it sucks to have to teach online with a parent hovering just out of camera view, chiming in periodically. But he's awesome and does such a good job with Owen.
SOUND CHECK!
We have all missed live music so come check us out in person and try our program free