The Little Tones Program is for students ages 6-7, when it's the most ideal time to start learning a musical instrument. In this program, kids will begin to understand the basics and learn to develop the foundational skills of playing music in a small group setting with hands-on instruction.
Kids this age typically flourish with piano and drums, however we also offer ukulele and singing as alternative choices. In Little Tones, our goal is to teach them rhythm and pitch, as we plant the seed for their musical journeys ahead!
Why Little Tones?
THE MUSICAL JOURNY BEGINS
Little Tones is the perfect class for new musicians who aren't quite ready or have the dexterity to being private lessons. Little Tones students learn the basics of several different instruments in a fun an inviting way.
This program truly allows kids to have fun and learn music at the same time allowing to experience music and preparing them for private lessons.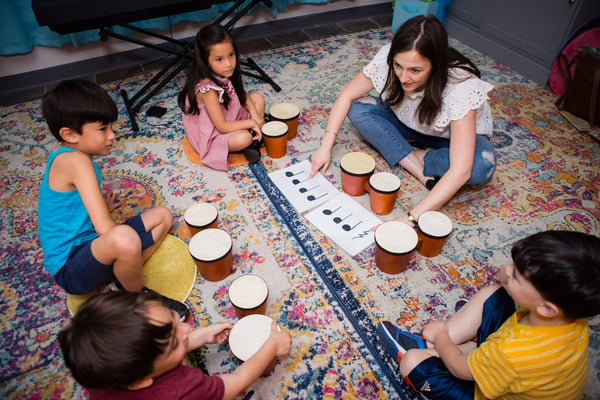 ABOUT LITTLE TONES
1
AGES
We recomond students between the ages of 6-7
2
WHEN
We offer a variety of 30 minutes group classes throughout the week. Please inquire about availability.
3
CLASS SIZE
LIttle Tones classes have a maxium of 4 students per class.
4
COST
Little Tones is a flat monthly fee of $109 per month regardless of whether there are 4 or 5 classes per month.