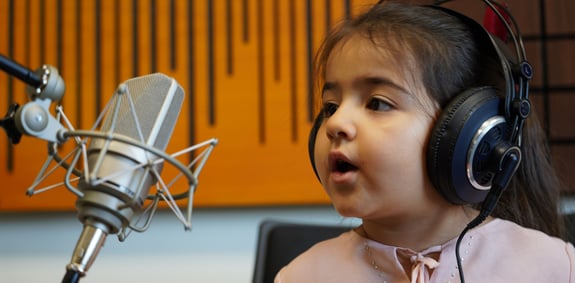 Twelve Tone offers an innovative set of programs that helps students of all ages learn to sing

Our vocal program is designed to be child-friendly and provide an easy and fun introduction to the world of singing. We teach the songs kids want to learn and tailor our approach to each student to ensure learning to sing is fun!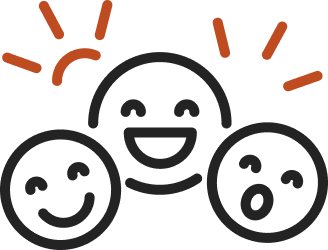 We work with each student to build their skills by learning songs they want to learn. If they don't know - we help them try to find something they want to learn. Students engage more and have more fun when they get to help in the process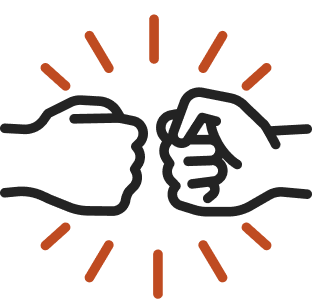 Each student has an individualized learning plan that allows them to learn in a pressure-free and fun environment. Our teachers are expertly trained to help each student improve at their pace while still challenging them to improve.
Professional and Personal
SINGING INSTRUCTORS
Our programs are specialized in fun and engaging private and group lessons for young children. Singing lessons, rehearsals, and performances at our school allow students to become completely comfortable performing their instruments on their own and in front of an audience. No matter their skill level, our professional vocal coaches, teach essential elements a singer needs, including staying-in-key, breathing, timbre among others.
From Beginner to Expert
FIND THE RIGHT SINGING PROGRAM
Through our detailed programs and personal coaching techniques, your child will be enabled to become an incredible vocalist over time. Our instructors have experience teaching young students and patiently working with them to help develop their skills while they have fun and feel safe and comfortable at the same time. If you are looking for singing lessons for children in Glenview, IL, look no further than Twelve Tone Music School.
Singing Lessons
ONLINE OR IN PERSON
Developing the skills and talents of our students is our number one priority. This is done through private and group singing lessons at Twelve Tone Music School. Our private lessons allow students to grow personally with our instructors while developing their skills, asking questions, and learning more about how they can fully use their voices.
VOCALS AT TWELVE TONE
FOR KIDS
FOR TEENS
FOR ADULTS
PERFORMANCES
DEVELOPMENT
COACHING
SINGING AND VOCAL LESSONS IN GLENVIEW
Does your child or teen want to develop their singing skills and potential?
Our music school offers students the opportunity to do that and more, all in a welcoming environment backed by instructors that have real experience in the industry.
Allow your children to discover their full singing potential.
Get in touch with us to schedule a 100% free trial lesson today.
You can even come to our location and see why students and their parents from around Chicagoland choose us for private and group singing lessons.
SINGING LESSONS FOR CHILDREN IN GLENVIEW
Does your child or teen want to develop their singing and vocal talents?
Twelve Tone Music School has an intricate and unique singing and vocal program to help students thrive. Our vocal and singing coaches help students understand how to properly improve their singing skills, discover their voices, and uncover their talents. In addition, young children and teens are introduced to music in a fun and welcoming environment.
SINGING LESSONS FOR TEENS IN GLENVIEW
Teenager singing programs at Twelve Tone Music School focus on developing young musicians and vocalists by training them and teaching them the basics of singing and becoming aspiring vocalists. Services we offer include a variety of techniques and skill development, including:
Breathing

Pitch tuning

Timbre

Diction

Tempo control

Stance

Stage performance
SINGING LESSONS FOR ADULTS IN GLENVIEW
At Twelve Tone Music School's Singing Program, adults and students aged 18 and up learn fundamental skills such as scales, tempo, staying on key, and more advanced techniques like voice sustainability.
Through private singing lessons, group rehearsals, and live sessions, students have the opportunity to practice singing popular rock songs and improve their skills under the guidance of professional vocal coaches. With this expert training and support from their group, singers can confidently perform live on stage.
Get in touch with us to schedule a 100% free trial lesson today.
You can even come to our location and see why our students and their families from around Chicagoland choose us for private and group singing lessons.
LIVE MUSIC PERFORMANCE SINGING OPPORTUNITIES IN GLENVIEW NORTH SHORE CHICAGO
Our goal is for students to become comfortable and confident in their singing abilities. Therefore, we provide students with the opportunity to showcase their talents and everything they have learned in front of a live audience. This allows students to feel like rock stars while also being comfortable singing in front of crowds.
CHICAGO AREA VOICE AND SINGING DEVELOPMENT PROGRAMS
Our singing lesson program forms a supportive atmosphere where students of all abilities, unique talents, and skill levels feel completely comfortable. At the same time, we challenge everyone to reach their full potential as singers.
Students at Twelve Tone Music School will acquire real skills with our private and group lessons alongside rehearsals and live events.
Whether it's working one on one with our instructors or in a group setting, students have every possibility to develop here and achieve their maximum potential.
Get in touch with us to schedule a 100% free trial lesson today.
PROFESSIONAL VOCAL COACHES IN GLENVIEW (NORTH SHORE CHICAGO)
All our singing instructors are veterans in the singing, vocal, and music industry with extensive experience and training.
Each one of our vocal coaches has a proven track record performing either solo or within a band.
Through their years of undeniable hands-on experience, your child has all of the tools to develop as a singer/vocalist.
At Twelve Tone Music School, we:
Build confidence

Teach unique singing skills

Encourage students to grow as as musicians
Singing lessons at our Glenview, IL, music school will assist your children in developing their skills while assisting in the many different elements of singing. Each program has been specialized to teach our students and give them all of the possibilities to grow.
What we offer
OUR MUSIC PROGRAMS
Explore unique programs for all ages. Our core instruments include Guitar, Bass, Drums, Singing/Vocals, Piano/Keyboard and Ukulele. To learn more about each program simply click on the photo to get more information.
Have a question?
FAQ's for Singing Lessons at Twelve Tone Music School
What is the right age for Singing Lessons?
At Twelve Tone Music School, we have found that kids as young as 5 years can take singing lessons, however, we recommend that 5 and 6-year-olds take our 3-month Little Tones Program.
How much do singing lessons cost?
We offer private singing lessons starting at $45 per lesson billed as a flat monthly membership of $199 per class. Some months there will be 4 classes in the month and sometimes there will be 5 classes - its still just $199 per month.
If the number of classes drops below 4 due to holidays we will prorate the bill accordingly.
What equipment do I need?
Twelve Tone Music School do not need any instrument or equipment for Singing / Vocal lessons for the students.
What sort of progress should I expect?
With steady practice, singing in a group, and weekly private singing lessons, kids and adults can play with basic proficiency in as little as 6 months. Some students reach the level of advanced singing in as few as 3-5 years, but it does vary.
The bottom line is that it's not the songs you practice, but just that you spend enough time practicing and working on the vocals and learning the theory.
Do you offer Online Singing Lessons?
Yes, Twelve Toney Music School offers online one-on-one versions of our music lessons. Learn more about our
online music lessons
— including singing lessons — now.
GET IN TOUCH
SOUND CHECK
Are you or your child interested in learning how to sing? The easiest way to get started is to sign up for a free trial lesson and experience Twelve Tone in person! Get in touch with us today.