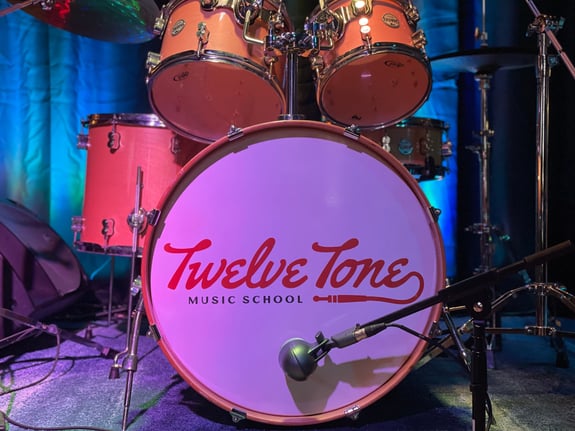 Twelve Tone offers an innovative set of programs that helps students of all ages learn to play the drums

Our drum program is designed to be child-friendly and provide an easy and fun introduction to the world of drums. We teach the songs kids want to learn and tailor our approach to each student to ensure learning the drums is fun!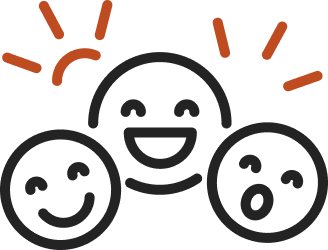 We work with each student to build their skills by learning songs they want to learn. If they don't know - we help them try to find something they want to learn. Students engage more and have more fun when they get to help in the process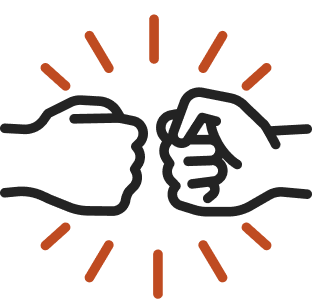 Each student has an individualized learning plan that allows them to learn in a pressure-free and fun environment. Our teachers are expertly trained to help each student improve at their pace while still challenging them to improve.
Professional and Personal
DRUMMING INSTRUCTORS
Getting started with in the world of drumming is easy with our expert instructors. Our teachers use the unique Twelve Tone system to provide individual and personalized instruction to help students gain confidence, feel motived and make learning music fun and exciting.
From Beginner to Expert
FIND THE RIGHT PROGRAM
At Twelve Tone Music School we offer multiple programs to ensure that your students are constantly being challenged, while also making music fun. Our teachers constantly modify and tailor their drum lessons to each child's drum lessons to each child's individual needs. Whether you are just getting started with lessons or are interested in joining a band, we have a program that fits your needs
Drum Lessons
ONLINE OR IN PERSON
Our school is fully tech enabled with our own app that allows students to follow along either in-person or online. We have specifically outfitted each lesson room with advanced technology to help our students learn quickly and efficiency. Come check out Best Drum Lessons in Glenview and Chicago.
DRUMS AT TWELVE TONE
FOR KIDS
FOR TEENS
FOR ADULTS
PERFORMANCES
DEVELOPMENT
COACHING
What we offer
OUR MUSIC PROGRAMS
Explore unique programs for all ages. Our core instruments include Guitar, Bass, Drums, Singing/Vocals, Piano/Keyboard and Ukulele. To learn more about each program simply click on the photo to get more information.
Have a question?
FAQ's for Drums Lessons at Twelve Tone Music School
What is the right age for Drum Lessons?
At Twelve Tone Music School we have found that kids as young as 5 years can take drum lessons, however we recommend that 5 and 6 year olds take our 3 month Little Tones Program.
How much do drum lessons cost?
We offer private drum lessons starting at $45 per lesson billed as a flat monthly membership of $199 per class. Some months there will be 4 classes in the month and sometimes there will be 5 classes - its still just $199 per month.
If the number of classes drops below 4 due to holidays we will prorate the bill accordingly.
What equipment do I need?
Twelve Tone Music School provides drum kits and percussion instruments for the lessons so we only recommend bringing a set of drum sticks.
What sort of progress should I expect?
With steady practice, playing in a group, and weekly private drum lessons at Twelve Tone Music School, kids and adults can play with basic proficiency in as little as 6 months. Some students reach the advanced levels in as few as 3-5 years, but it does vary.
The bottom line is that it's not the songs you practice, but just that you or your kid spends time playing the drums. To see the best results, our drum teachers recommend that students spend at least 30 minutes practicing the guitar every day.
Do you offer Online Drum Lessons?
Yes, Twelve Tone Music School offers online one-on-one versions of our music lessons. Learn more about our
online music lessons
— including drum lessons — now.
GET IN TOUCH
SOUND CHECK
Are you or your child interested in learning to play the drums? The easiest way to get started is to sign up for a free trial lesson and experience Twelve Tone in person! Get in touch with us today.