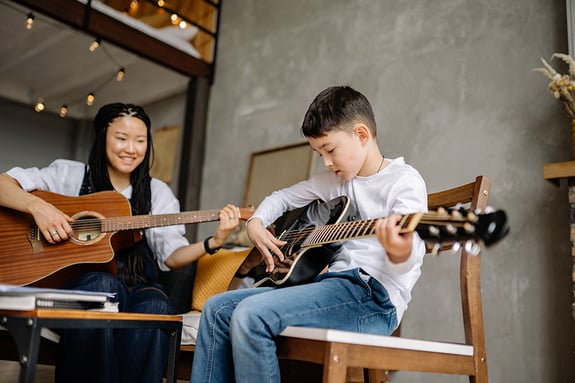 SEMI-PRIVATE LESSONS
Semi Tones is a weekly 30 minute semi-private lesson for ages 6 and up.
The Semi Tones program is a great program for kids and parents of all ages to start learning their preferred instrument. Whether its a with a friend, siblings or a parent and child - music is more fun together!
Semi Tones meet once a week for 30 minutes to learn the music students want to learn along with working towards learning future Twelve Tone House band songs. We offer both in-person and online lessons!
From Beginner to Expert
FIND THE RIGHT PROGRAM
There are many benefits to taking semi-private music lessons. This is a great opportunity to learn with a friend, sibling or parent. This class allows for maximum fun and allows the teacher to give a private lesson experience to the private lessons.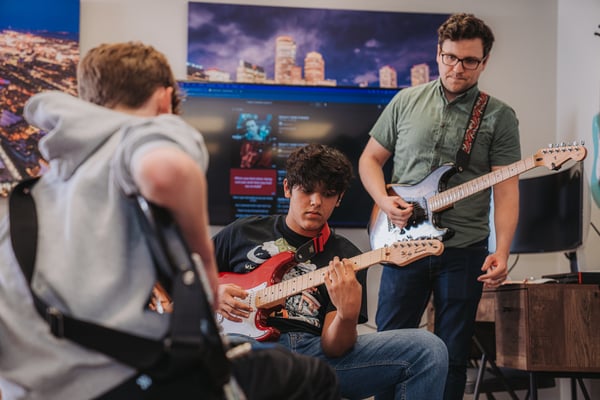 ABOUT SEMI-PRIVATE LESSONS
Private Lesson are typically for students ages 6 and up.
We offer classes Monday-Friday from 3pm to 8pm and Saturday and Sunday from 10am to 3pm.
Single Tones is a flat monthly fee of $149 per month regardless of whether there are 4 or 5 classes per month.